SUMMER PUNCH PASS
JUNE 1 - AUGUST 31
The summer punch pass is perfect for those coming home for the summer or for those who are looking to try the YMCA before purchasing a membership. Grab your summer punch pass at the front desk today!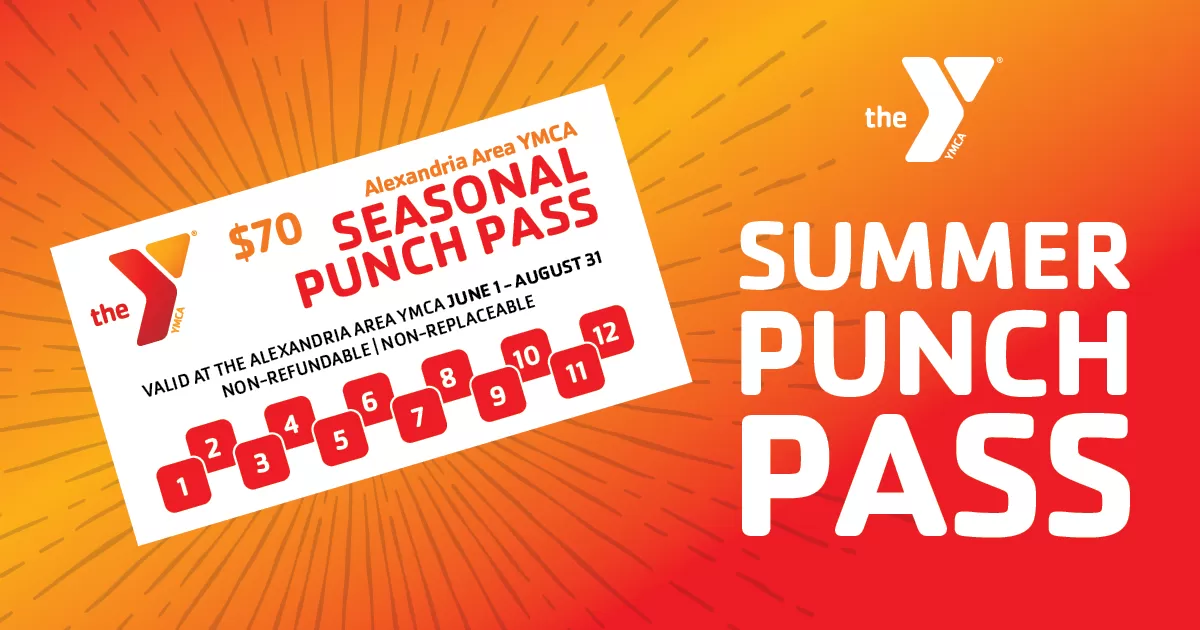 Together, we can make a difference
The Alexandria Area YMCA is committed to strengthening our community through programs that support youth development, healthy living, and social responsibility.