Healthy eating habits can improve your overall health.
To make healthy changes for our body sometimes we need to make a change in our eating habits. But we feel stuck or lost. Working with a nutrition counselor can help to identify those habits, emotional eating triggers, and learn what foods fuel our bodies to run the best they can. 
Family Meal Planning
$130.00 | 1- 60-minute session and 2- 30-minute follow-up sessions
Family Meal Planning includes creating and budgeting grocery lists for families and healthy kid-friendly recipes.  
*Gluten-free and dairy-free recipes upon request.
1-on-1 Nutrition Counseling
| | | |
| --- | --- | --- |
| One-Time Purchase | 4- 45-Minute Sessions | $50/session |
| Monthly Membership | Weekly Sessions (4 per month) | $170/month (15% Savings) |
| Current Personal Training Clients | 45-minutes sessions | $30/session (Must purchase 4 sessions at a time.) |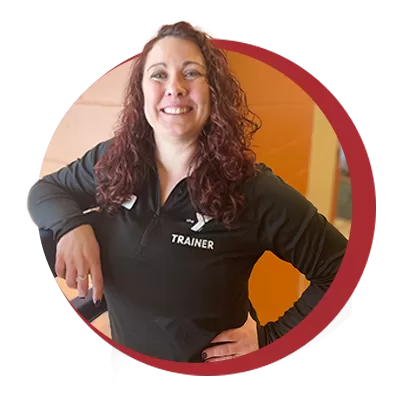 TANA ZIESMER
MEET OUR NUTRITIONIST
Tana first got interested in the fitness and nutrition fields after her daughter had gotten very sick. To get her daughter's nutrition in line, she and her daughter worked with a doctor and saw amazing results in her health. After working in the early childhood field for twelve years, Tana made the decision to go back to school to become both a Personal Trainer and Holistic Nutritionist. She has now been in the field since 2018. She loves the reward of working one on one to help individuals and see them succeed. Tana is excited to find out what each person needs to be successful and work through their own obstacles.
Tana is an AFPA Certified Holistic Nutritionist and a NASM certified Personal Trainer.